Our Services
Procurement and Expediting Service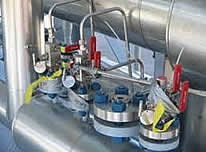 We assist clients in Africa have access to quality equipment and materials from USA OEMs with proven track record and performance guarantee.
We help our clients  address key procurement-related bottlenecks by:
• Increasing the speed of delivery of equipment;
• Ensuring supply availability and reliability of equipment;
• Ensuring that the equipment procured are of assured quality; and
• Securing attractive prices for  the equipment purchased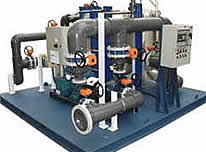 We have established sound partnership with various OEM's for the following equipment/applications covering projects and operations in Power, Oil & Gas, Petrochemical and Construction sectors:
• Filtration Solution - Hydraulic & Lube Filter elements upgrade, Fluid Conditioning Equipment (Filter Assemblies, diesel fuel coalescing skids, etc.), Test Kits
• Oil/Solid/Water Separators and associated equipment (Coalescers)
• Oil & Gas installations (Various process equipment )
• Simple and Combine cycle power plant (Balance of plant equipment procurement services for EPC projects)
• PRMS (Pressure Reduction Metering Station) and Gas Processing Stations/Flow Stations
• Ammonia Handling Equipment and Petrochemical Plants
• Integrated controls/Emission controls/Process controls
Original Equipment Manufacturer (OEM) Representation
With Africa regarded as one of the fastest growing markets in the world coupled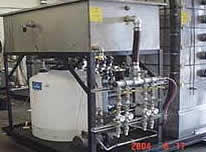 with the many funded projects in Africa by the American government, we at Murhan International believe the time is ripe for US OEMs to  Tap into these export opportunities.
We currently represent a number of OEMs in Africa and as a representative, we:
• Enlighten OEMS about opportunities and business culture in Africa
• Identify and gain access to new export markets and opportunities
• Leverage key stakeholder contacts and market knowledge to compete successfully
• Evaluate the viability and authenticity of every inquiries
• Provide on-site support services
• Help fulfil the local content requirement to operate in some of the African countries
Shipping, Freight and Logistics Support Service
M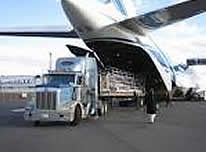 urhan International LLC have partnered with the right freight forwarders to help facilitate the shipping of  our  customer's  equipment from the USA to anywhere in Africa.
Our services include:
• Air Freight Services
• Expedited Freight
• Ocean Shipping
• International Customs Services
• Transportation Logistics
• Container Shipping
• LTC (Less than Container)
• Freight Forwarding Services